Solid state drive (SSD) Samsung 970 EVO Plus, 1TB, NVMe, M.2.
The SSD that goes further
Accelerate into next-gen computing. The Samsung 970 EVO delivers breakthrough speeds, best-in-class reliability, and a broad range of capacity options up to 2TB*. The latest V-NAND, new Phoenix controller, and Intelligent TurboWrite technology enhance high-end gaming and 4K & 3D graphic editing.
*1GB=1,000,000,000 bytes by IDEMA. A certain portion of capacity may be used for system file and maintenance use, so the actual capacity may differ from what is indicated on the product label.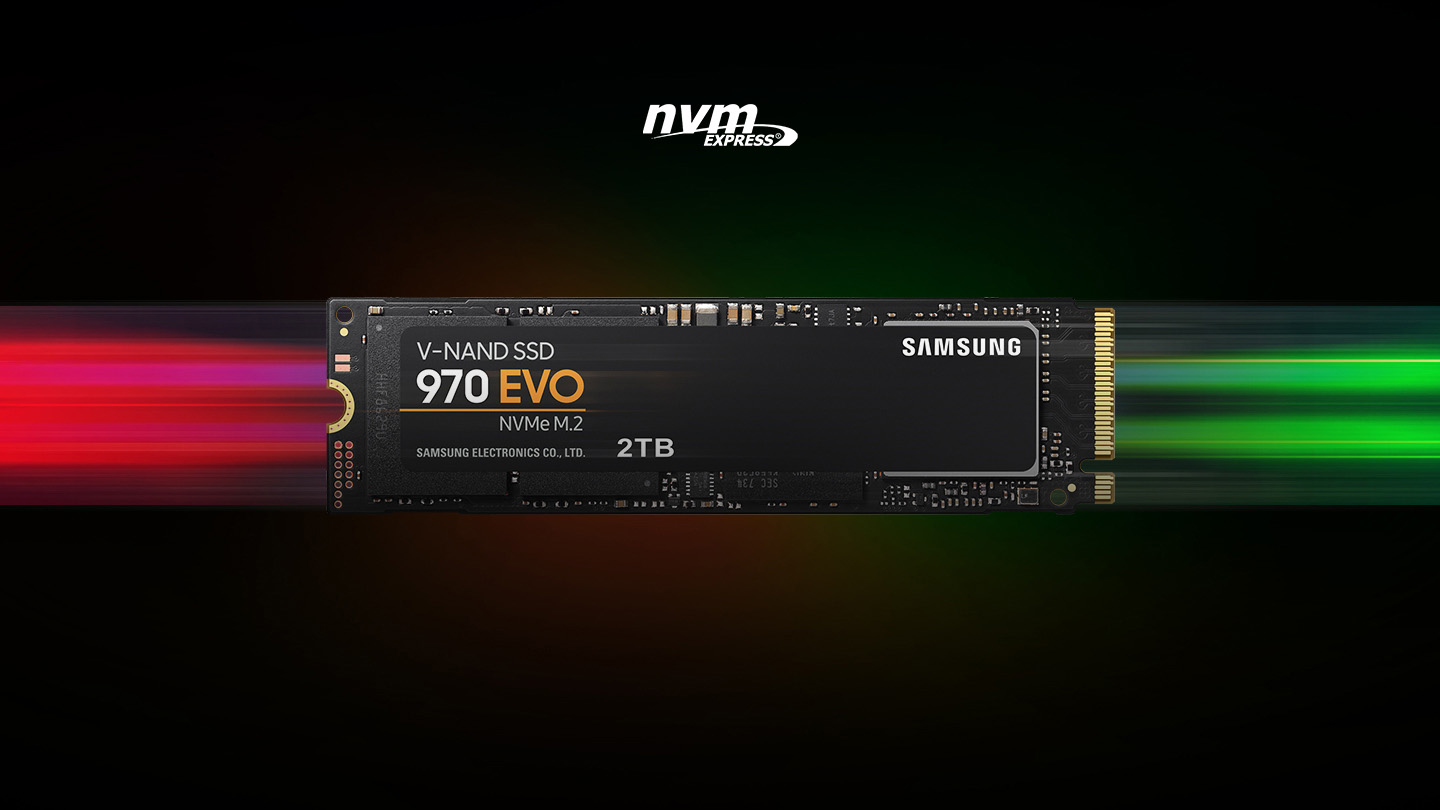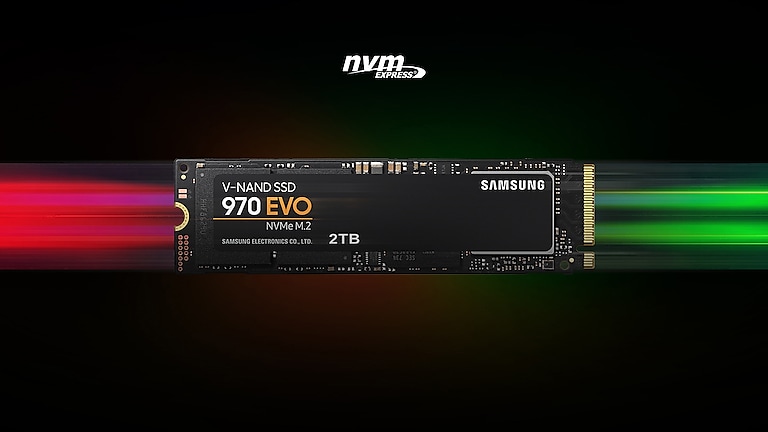 Next level SSD speed
Feel the NVMe® difference. The 970 EVO transforms high-end gaming and streamlines graphic-intensive workflows with the new Phoenix controller and Intelligent TurboWrite technology. Get stunning sequential read/write speeds of 3,500/2,500 MB/s*, up to 32% faster writes than the previous generation. 
* Performance may vary based on SSD's firmware version, system hardware and configuration. Performance measurements based on IOmeter 1.1.0. Write performance measurements are based on Intelligent TurboWrite technology.
* Test system configuration: Intel Core i7-7700K CPU @4.2GHz, DDR4 2400MHz 32GB, OS-Windows 10 Built 10240, Chipset–ASUS PRIME Z270-A
* The sequential write performances after TurboWrite region are: 300 MB/s(250GB), 600 MB/s(500GB), 1,200 MB/s(1TB) and 1,250 MB/s(2TB). For more information on the TurboWrite, please visit www.samsungssd.com.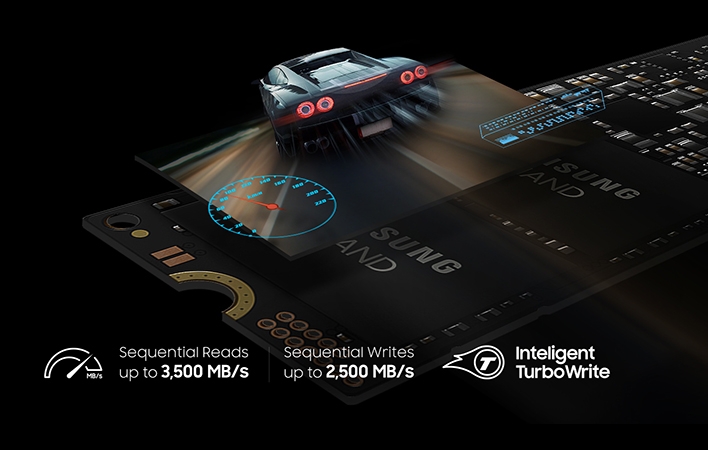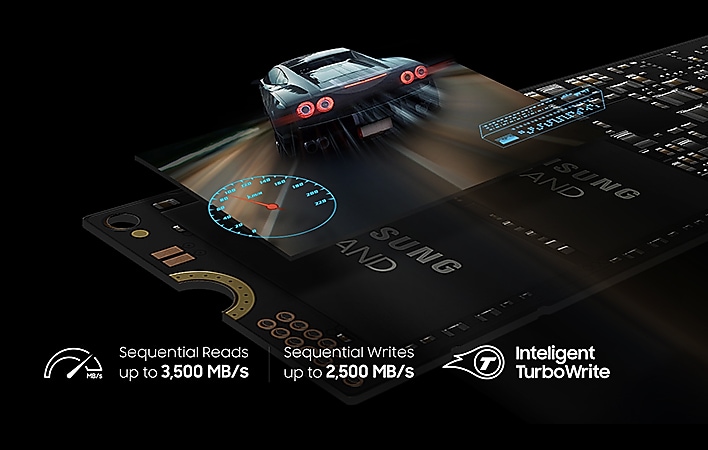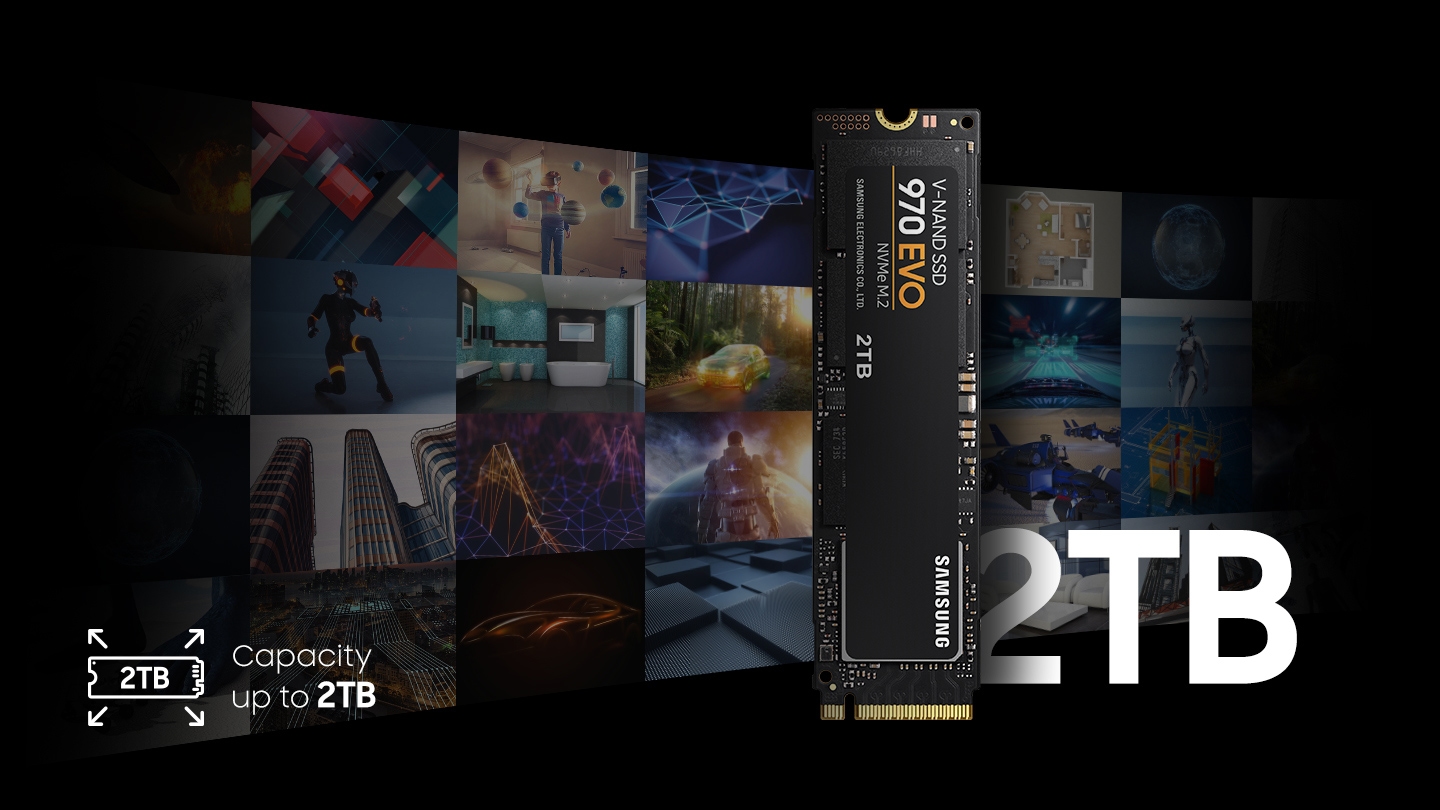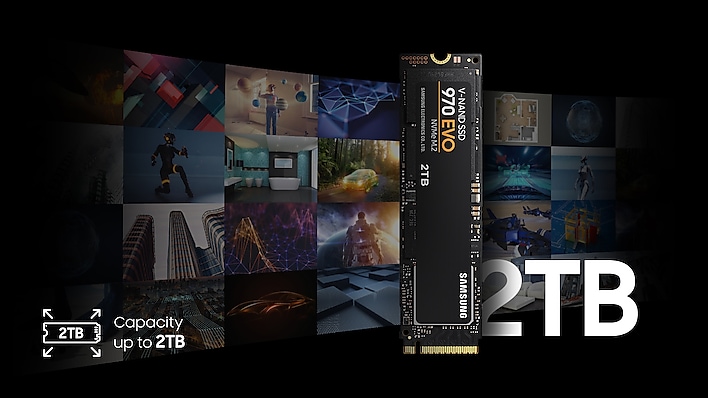 Design Flexibility
The next advancement in NVMe® SSDs. The 970 EVO fits up to 2TB onto the compact M.2 (2280) form factor, greatly expanding storage capacity and saving space for other components. Samsung's innovative technology empowers you with the capacity to do more and accomplish more.
Exceptional Endurance
The new standard in sustainable performance. Get up to 1,200 TBW* with a 5-year limited warranty, achieving 50 percent higher than the previous generation. The 970 EVO provides exceptional endurance powered by the latest V-NAND technology and Samsung's reputation for quality. 
* TBW: Terabytes Written
* Warrantied TBW for 970 EVO: 150 TBW for 250GB model, 300 TBW for 500GB model, 600 TBW for 1TB model, 1,200 TBW for 2TB model.
* 5-years or TBW, whichever comes first. For more information on the warranty, please find the enclosed warranty statement in the package.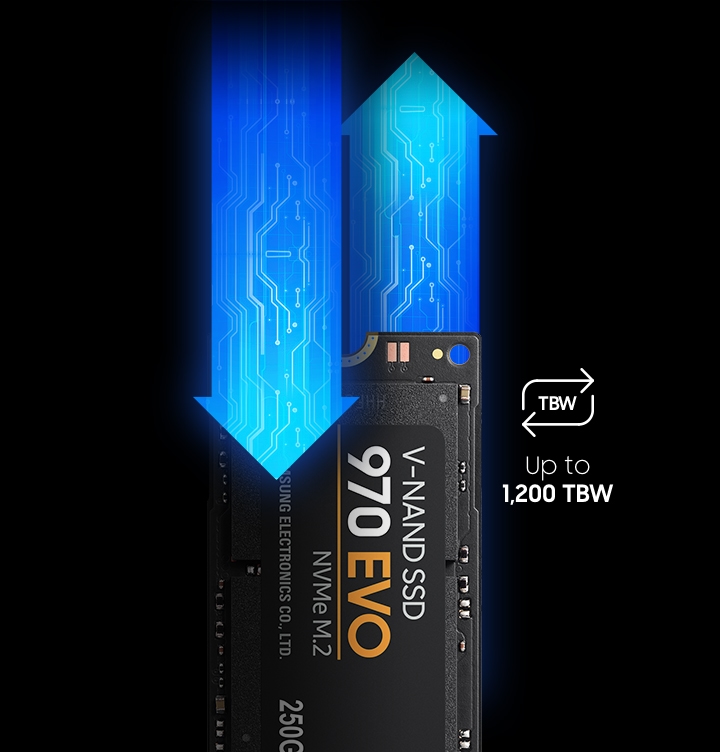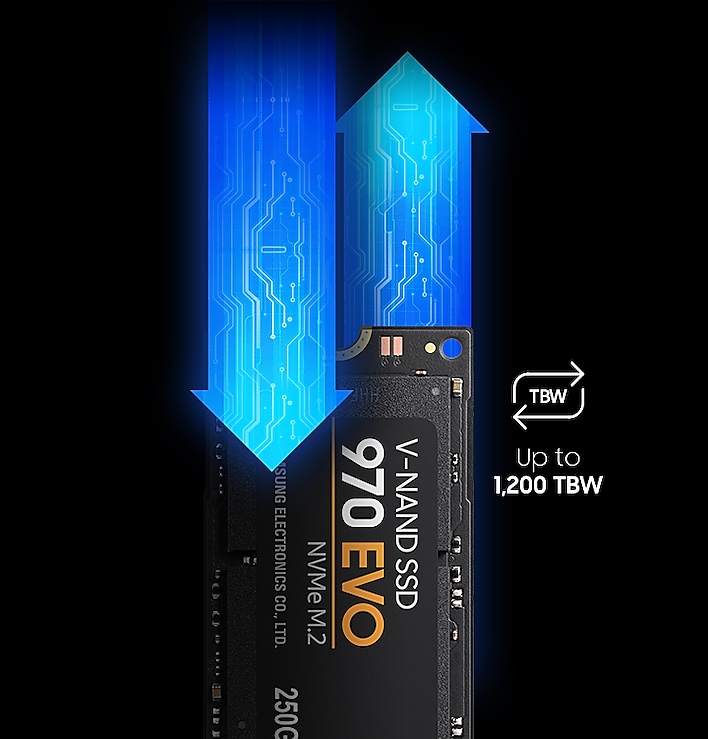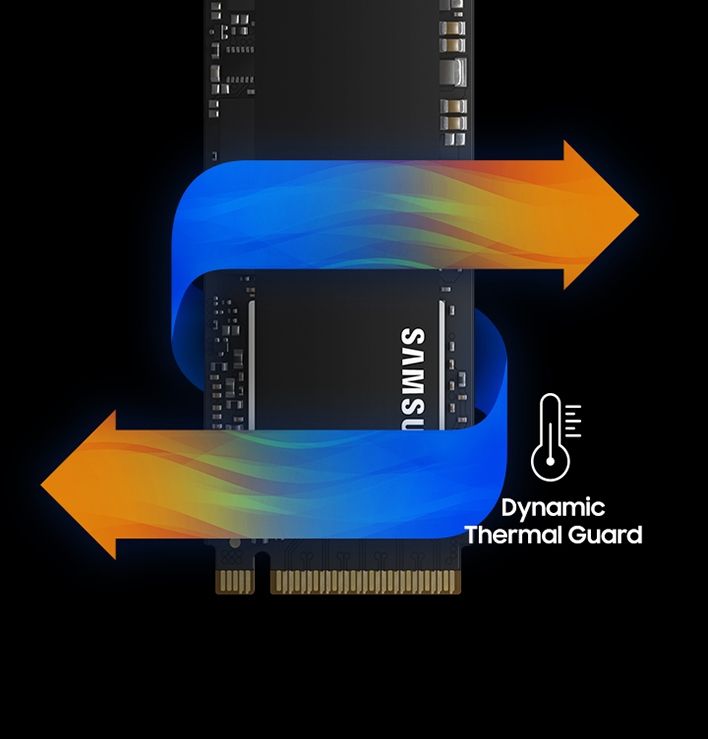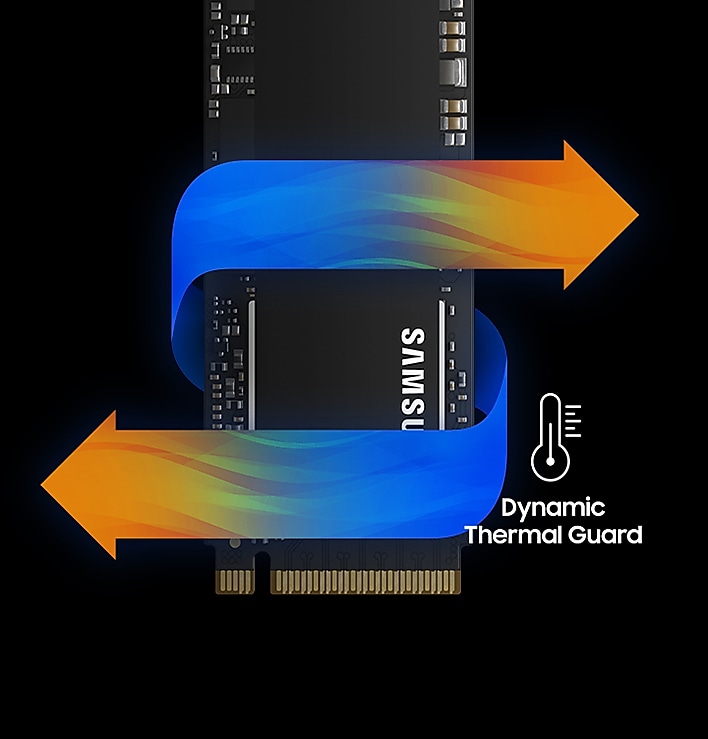 Unparalleled Reliability
Achieve a new level of drive confidence. Samsung's advanced nickel-coated controller and heat spreader on the 970 EVO enable superior heat dissipation. The Dynamic Thermal Guard automatically monitors and maintains optimal operating temperatures to minimize performance drops.
Samsung Magician
software
Unlock the full potential of 970 EVO with Samsung Magician's advanced, yet intuitive optimization tools. Monitor drive health, optimize performance, protect valuable data, and receive important updates with Magician to ensure you're always getting the best performance out of your SSD.