INSTANT DOWNLOAD LINK WILL BE SENT !
OFFICE + ACTIVATION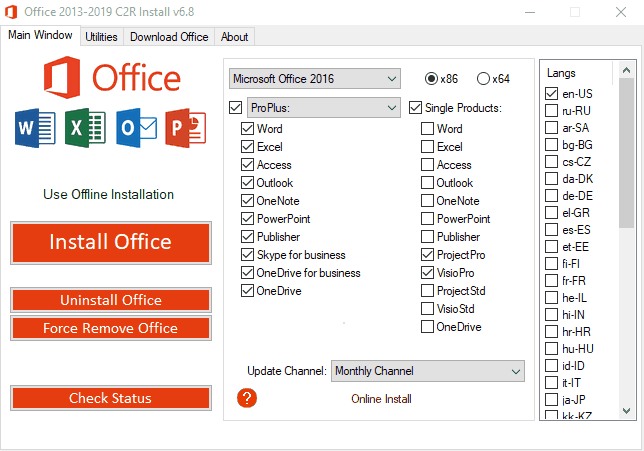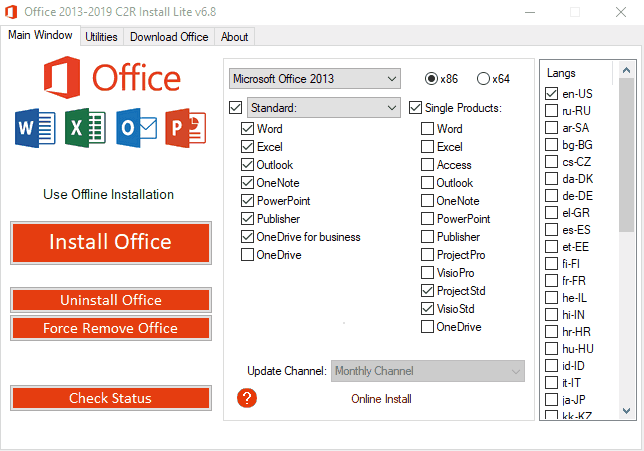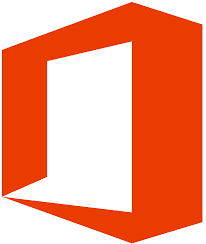 - This program allows you to select/install the desired application as opposed to C2R original Office installer and activate it.
 - Left column installs Office ProPlus and yes, you can disable certain applications but still it will be the Office ProPlus suite. 
 - When you update the suite, the update will apply to entire Office suite, even for those products that you do not have installed. 
 - Also other additional functions will be installed which are already included in ProPlus. Just like it was with Office 2013.
 - Tool for online/offline installation Microsoft Office 2019 2013 and 2016. 
 - Now you may: download, install, activate Office with few simple steps.